In order to drive the switch towards electric mobility, EU policymakers are promoting a set of regulations for the electric transport. Read more here.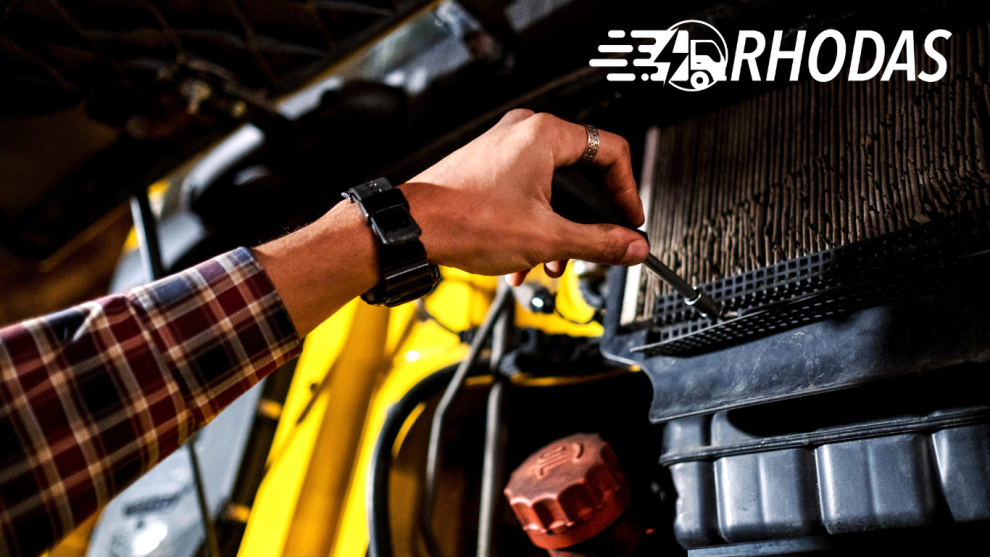 Classical road transport using fossil fuels in internal combustion engines (ICE) is one of the largest polluters, currently generating about 60 % of the total emissions released into the atmosphere from human activity. 99% of trucks and buses currently on our roads have internal combustion engines, and they are all diesel engines. It is time to act in order to lower the amount of greenhouse gas emitted by the road transport system. 
However, this type of transport is still relevant and difficult to substitute. with trucks, it is possible to reach even the most remote parts of the land and it is possible to transport almost anything. 
However, lately the automotive world has been shaken by one regulation: the ban of the sale of combustion engine cars by 2035, together with other policy measures. Let's have a look at the main measures and how they are affecting the heavy duty vehicle market.
Fit for 55 package: lowering emission by 55% before 2030
In its communication of July 2021, the European Commission declared the ambitious objective of reducing GHG by 55% before 2030. the package of proposals "fit for 55" aims to deliver the transformational change needed across our economy, society and industry. This package aims at reducing CO2 emissions in passengers' cars and vans and not heavy-duty vehicles. However, it sets the necessity of preparing the sector for the necessary deployment of interoperable and user-friendly infrastructure for recharging and refuelling cleaner vehicles across the EU through the Alternative Fuels Infrastructure Regulation.
Revision of the CO2 emissions standards for heavy duty vehicles
On 14 February 2023, the European Commission proposed the Revision of the CO2 emission standards for Heavy-Duty Vehicles. The legislative review extends and increases the target levels even further to -45% in 2030, -65% in 2035 and -90% in 2040. With this extension of the scope of the CO2 standards regulation, more than 98% of the sector's CO2 emissions will be regulated.
As underlined by Frans Timmermans, European Commission's vice-president, targets to be met are fleet-based, so manufacturers must meet them as an average over their entire fleet. So, 90% by 2040 means that the vast majority of new trucks and long-distance buses coming on the market will be zero emissions, powered by batteries, fuel cells, or even hydrogen-powered internal combustion engines. There is only one exception: that is for city buses, which the commission recognises as it is possible to be 100% moved by alternative fuels.
Building a solid business case which strongly supports the operation of zero-emission trucks and buses will lead to rapid market adoption of such vehicles and swift decarbonisation of road transport. Therefore, decarbonising road transport requires more than setting higher CO2 targets for manufacturers. Transport operators must be able to seamlessly recharge/refuel these new vehicles, and be able to operate them more profitably than their conventionally powered trucks.
How is RHODaS contributing to the electric vehicles market?
RHODaS is an EU-funded project aiming at developing disruptive topologies of power converters using WBG semiconductors, optimised thermal management systems and advanced control strategies based on artificial intelligence. By doing so, RHODaS will advance in the efficiency and affordability of electric trucks. As the technology could be applied to all kinds of electric vehicles, not only heavy-duty ones, RHODaS innovations can help accelerate the market uptake of electric vehicles, contributing to reducing environmental impacts to foster the commercial deployment of these innovations.